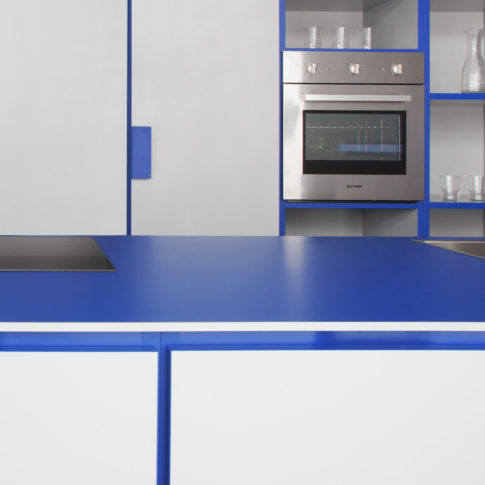 The value of the authentic italian character shapes MVK+ITALIA kitchens.
MVK+ITALIA offers a style of authentic Italian character inspired by values and styles, that history and Italian culture have formed over time.
This allows MVK+ITALIA brand to make kitchens of contemporary aesthetics and technically advanced content, but, at the same time, fashion-free and immune to temporary styles.
MVK+ITALIA
new catalogue 2016.
The new catalogue expresses MVK+ITALIA style and qualities. Inside the catalogue are new project proposals and a technical table summarising and highlighting the authentic Italian character that shapes MVK+ITALIA kitchens.
Discover here MVK+ITALIA new catalogue.
SOTTOSOPRA:
the first kitchen in the world certified dfa.
SOTTOSOPRA is the first kitchen in the world that obtained the certified Design for All. It's a versatile kitchen that try to meet the needs of different categories of users, from community facilities to the categories of persons with disabilities.
SOTTOSOPRA is small but it has all the elements that let users achieve maximum comfort and at the same time easy maintenance.