"The kitchen, a gathering place to come together, fulcrum object of the home and family life, becomes natural starting today."
BOISERIE.
Among the most beautiful kitchens of 2022 according to Cucine d'Italia Magazine.
"Boiserie is a modern interpretation of the beautiful style it is inspired by. The fascinating aesthetic of these stunning frames has never gone out of fashion, and still embellishes many living spaces today."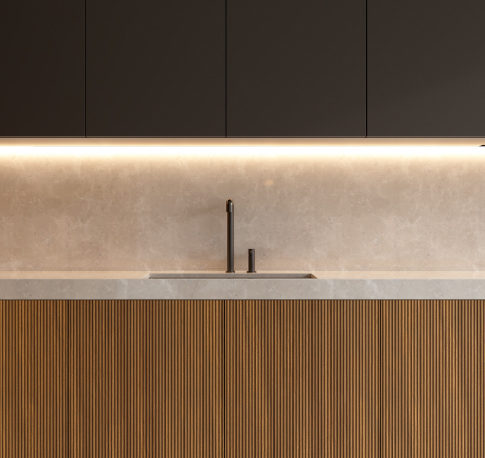 CHIAROSCURO.
It is inspired by the more formal and traditional aesthetics of reeding.
The elegant, closely-spaced reeding interacts with the light, gently enhancing the surfaces to create the effect of a delicate fabric. It is a stylish kitchen that "winks" at the retro world in which the skilful art of artisan cabinet-makers was consecrated.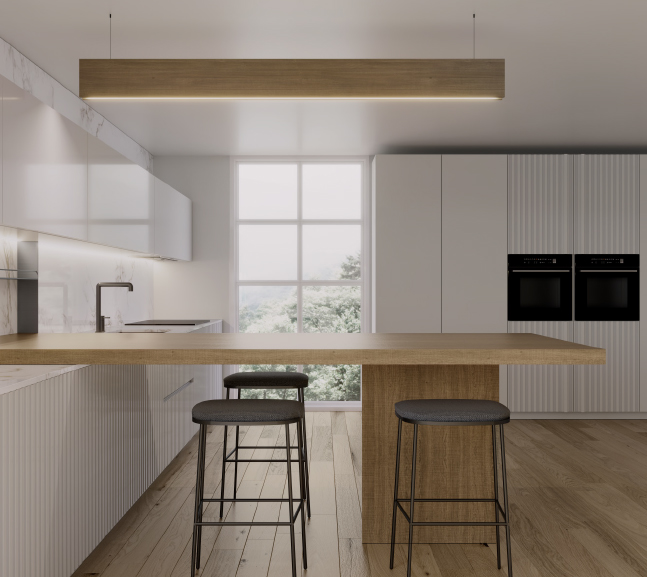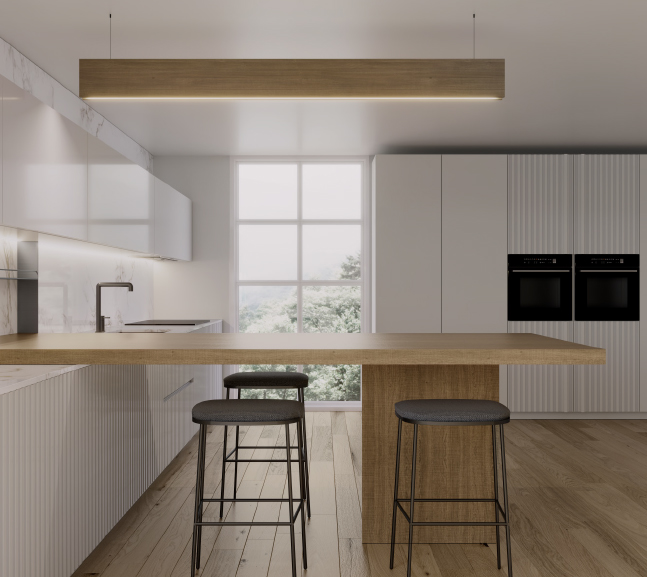 RILIEVI.
A contemporary interpretation of the fascinating aesthetics of reeding.
The traditional spacing of the reeding on the doors has been widened, creating a sense of three-dimensionality and a sculptural aesthetic in which the material is enhanced by the play of light and shadow.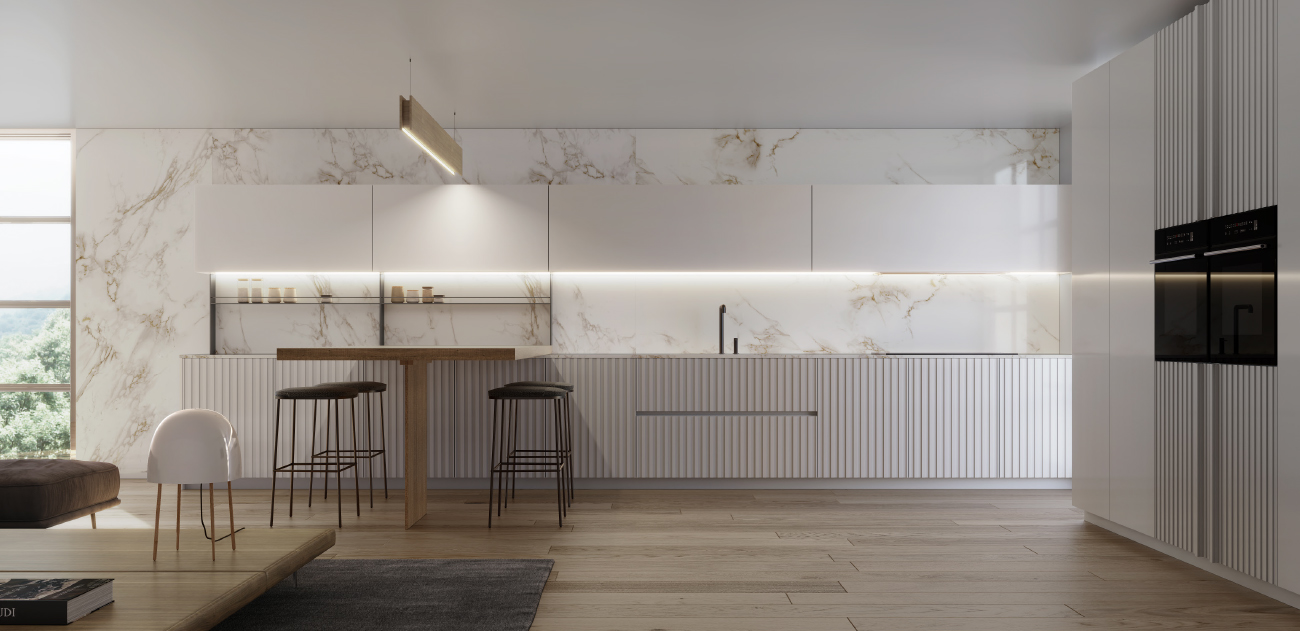 The Milan showroom
Renovates itself through SMART.
Three SMART compositions, different in volumes and color matchings, have been introduced at the MVK+ITALIA Milan showroom during the Salone del Mobile 2018. An innovative concept which changes the traditional kitchen paradigm to find its own visual language.