Knowing how to work what nature gives us is an ability that allows us to create kitchens with "timeless appeal". MVK+ITALIA uses sophisticated operating cycles to give its kitchens maximum efficiency and durability. Attention to detail, stylistic choices and selection of innovative materials allow creating new contemporary aesthetic solutions that at the same time they evoke the charm of Italian aesthetic culture.
Innovation, research and tradition are the DNA of MVK+ITALIA.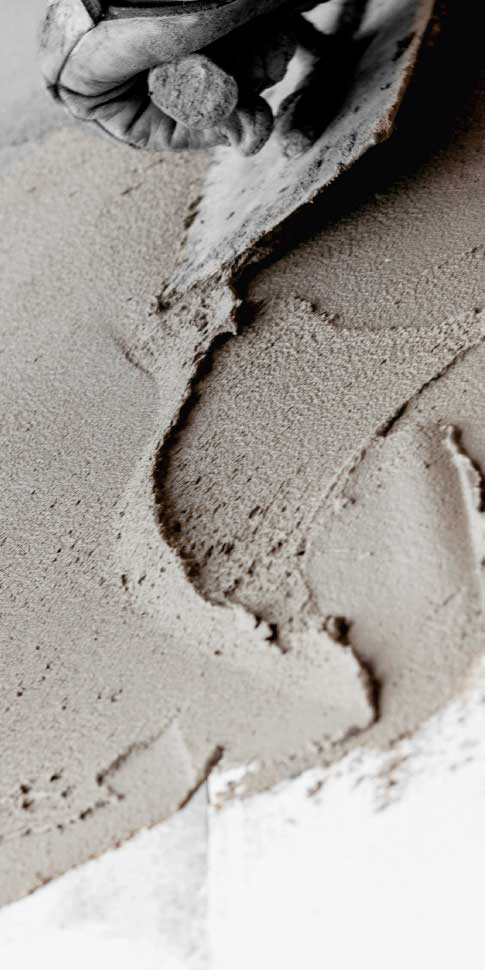 MVK+ITALIA, always looking for innovative solutions, uses Oltremateria to create the tops and doors. Its linear form means the sink is built into the top, giving a planar effect of a single material and continuity of forms.
TECHNICAL REPORT
Oltremateria is a resin composed of various single-component water polymers, from Italian minerals (quartz, recycled glass, lerite, Carrara marble, terracotta) and totally eco-compatible colour pigments.
It adapts to any type of surface or suitably prepared support. Being a natural product it retains its typical porosity, even if treated with specific water-repellent products, which makes it permeable and therefore exposed to the risk of stains.
It is therefore important to clean any residue with light and circular movements alternating with linear movements without ever insisting on a specific point. You must immediately repair nicks or cuts that can be created accidentally and you have to do regular maintenance to restore and maintain the integrity of the water-resistance, especially in tops and built-in sinks in the tops, by spreading a water-repellent easy to use product, that you can ask for from the dealer. As it is difficult to measure the stress to which a built-in sink would be subjected, even if properly maintained, there is no guarantee on built-in sinks.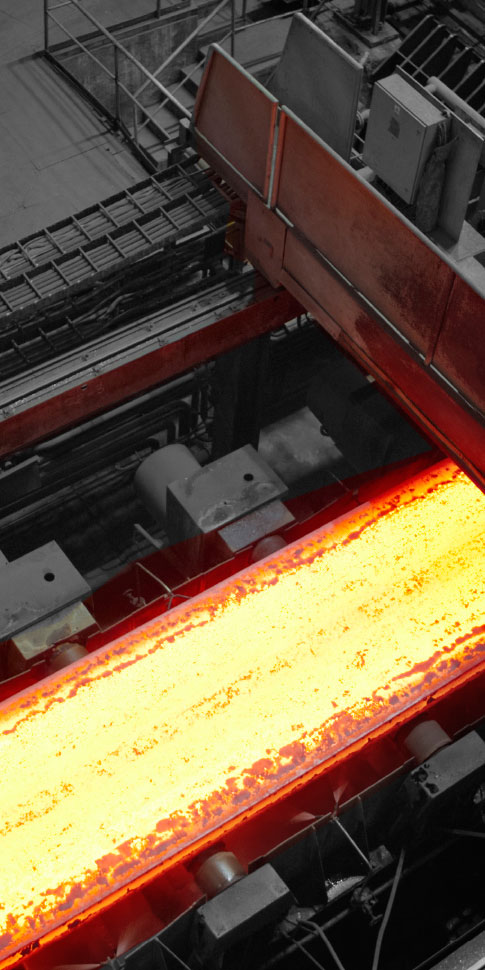 In the past iron was so important that it gave the name to an entire historical period, "the Iron Age". MVK+ITALIA proposes the use of this material in the kitchen, combining it with other elements and cutting edge technologies. It is highlighted by using it in tops and doors, dominant parts of the kitchen. In addition to pure iron MVK+ITALIA also uses stainless steel.
TECHNICAL REPORT
The word "iron" is used in everyday language to indicate "iron alloys". With carbon iron forms its two best-known alloys: steel and cast iron. Together with wood and stone, it is one of three natural materials that have been used since the beginning of man to make useful tools. Due to its mechanical properties and its high workability, the potential to model iron is endless, but there is always manual work at the base of the process, which characterizes the details and quality. The stainless steel surfaces are heat resistant and keep in excellent condition, if washed with liquid detergent and water, rinsed well and dried with a soft cloth always following the direction of the grain. To preserve the shine of stainless steel and to remove particularly stubborn stains, occasionally use a special cream that you can find at the best paint shops or MVK+ITALIA dealers.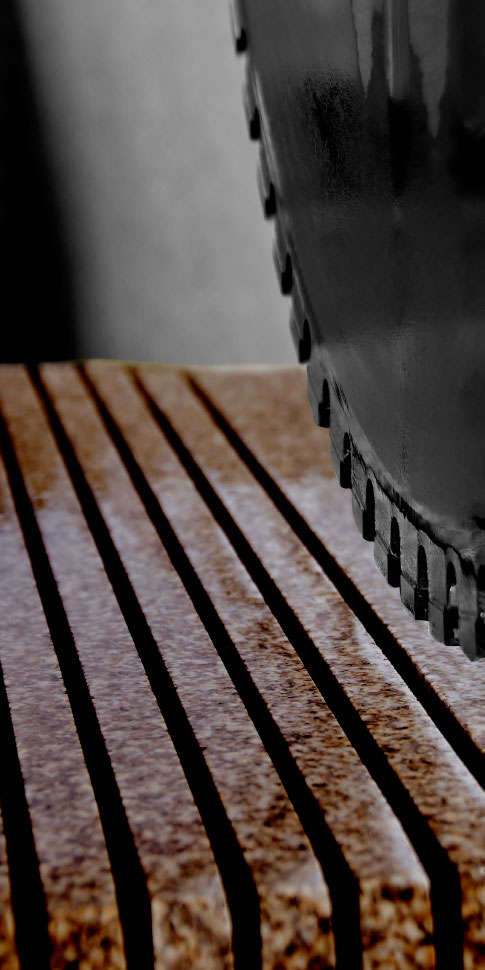 Nature provides us with raw materials of unique beauty. MVK+ITALIA uses natural stone on the tops and the wall cabinet doors to give a warm and cosy feel to the kitchen. Stone and marble lend themselves perfectly to combinations with other materials, including wood exalting the naturalness of the elements. MVK+ITALIA personally selects the slabs of marble or granite, and uses only the best parts to have a kitchen of the highest possible quality.
TECHNICAL REPORT
The ability of natural stone to enhance the beauty of the whole composition, makes marbles and granites the most widely used materials in worktops. Being natural stones they maintain their typical porosity, even if processed and treated with specific water-repellent products, which makes them permeable and therefore exposed to the risk of stains. It is therefore important, in the event of accidental pouring of acids, fats or artificial colours (whether it be food, drinks or detergents), to take prompt action to prevent the formation of permanent stains. Each slab of marble or granite also has a unique and unrepeatable appearance, so the differences in tone, grain, marking or texture detected in relation to a viewed sample, can in no way be considered defects, but guarantee of product naturalness.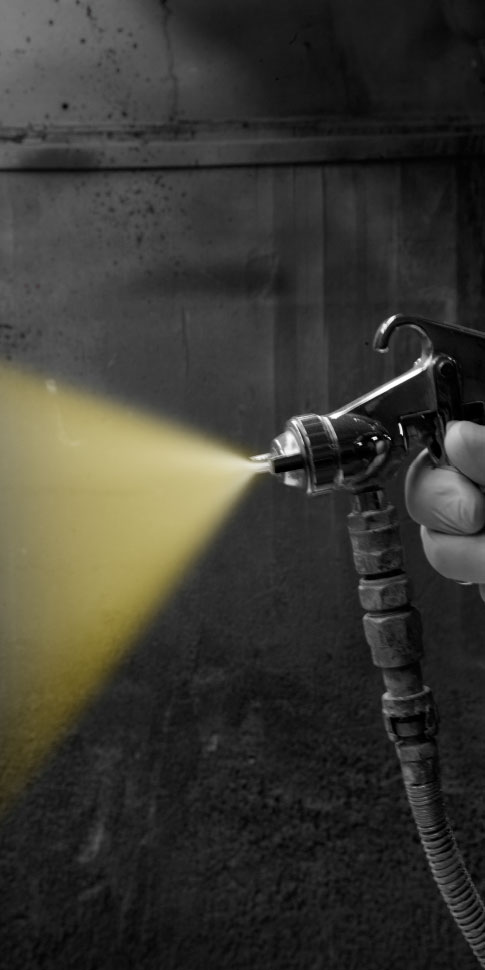 To lacquer the kitchen elements MVK+ITALIA uses the spray method, for greater safety and better final quality.
The work is accurate and the details have the best finish thanks to the expert hands of MVK+ITALIA staff. The final feeling of the kitchen is of freshness, cleanliness and simplicity, characteristics that the spray lacquer gives due to its even spread.
TECHNICAL REPORT
Its appearance is certainly very appealing; sprayed over the lightweight MDF panels it ensures stability over time and protection against grease and dirt. The use of polyurethane non-yellowing paints has the advantage of keeping the colour stable even after several months of purchase. However, its use in the kitchen requires some care because metal and other objects can cause abrasions, scratches or nicks. Despite being made with a much improved process, humidity and too high heat can lead to slight deformations of the doors and to heat spots. Wipe with a cloth moistened with water, and dry with light and circular movements alternating with linear movements without ever insisting on a specific point.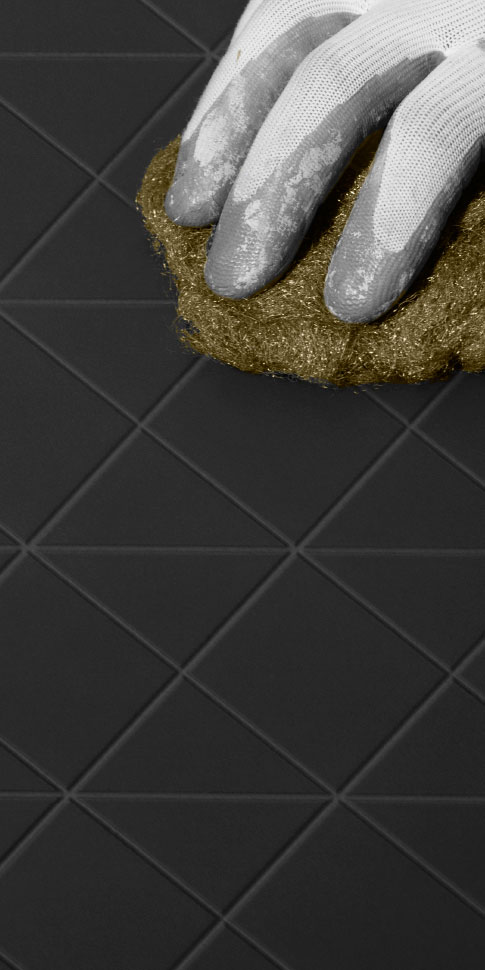 MVK+ITALIA combines tradition and innovation in the new aesthetic solution that offers finishes for doors, hoods, tops and even wall panels. Continuous research and a refined aesthetic taste have created a new contemporary texture but at the same time evoking an old world charm. MVK+ITALIA uses liquid metal as a finish which, thanks to its properties, enables creating the texture by milling. In a subsequent steel wool scouring phase the surface is made uniform giving it a warm and natural look.
TECHNICAL REPORT
Liquid metal is a patented material which enables combining double strength compared to that of titanium, with the moldability of plastic. This allows creating new forms, which are structurally stronger than those achieved so far, but lighter and thinner. Structures that are impossible to achieve with the normal melting and moulding or extrusion processes used until now. It has a corrosion and wear resistance much higher than traditional metals, so it lasts in time without fear of breakage, abrasion, corrosion, or deformation.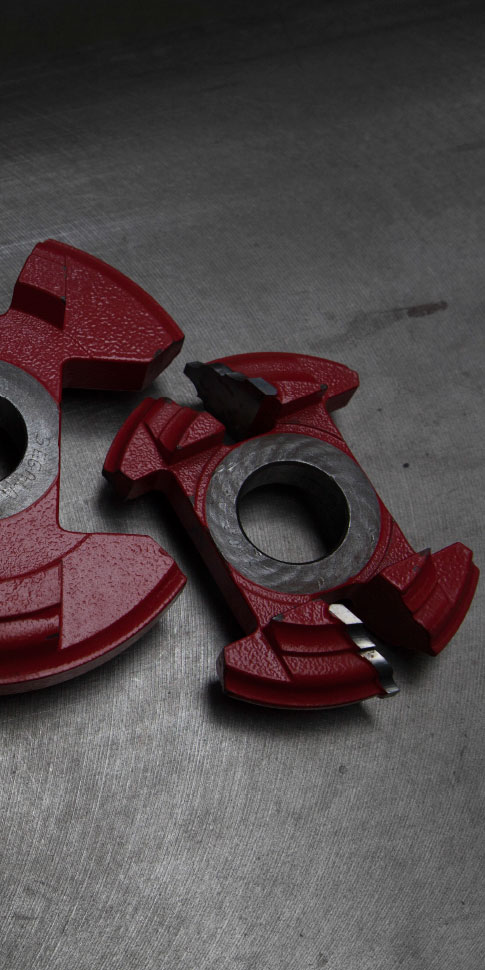 MVK+ITALIA punta ad una qualità molto alta attraverso una produzione che cura i minimi dettagli. La cura artigianale del progetto si riscontra anche nei metodi di produzione, che fanno uso di un alto standard industriale. MVK+ITALIA utilizza delle attrezzature studiate appositamente per avere delle lavorazioni particolari negli elementi delle cucine. Esempio fondamentale sono le cornici delle ante in legno del modello MINIMALRETRÒ che riprendono
la tradizionale fresatura riproponendola in chiave moderna.
APPROFONDIMENTO TECNICO
…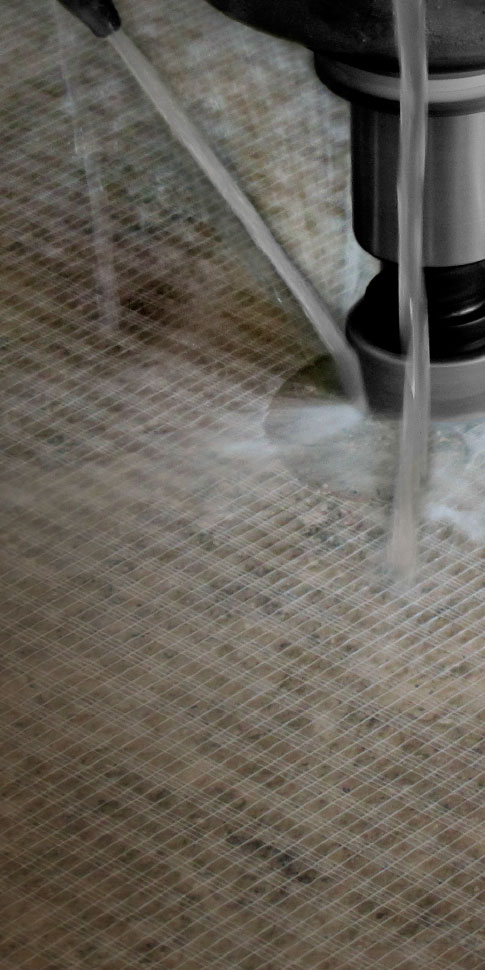 Through sophisticated operating cycles MVK+ITALIA makes the stone lighter, giving greater efficiency and longer life. The process gives the stone an incredible lightness at the same time maintaining its strength and natural beauty. The doors of the wall units and bases thus become lighter facilitating the opening/closing, which would otherwise be more challenging.
TECHNICAL REPORT
The stone is machine "carved out" to maintain a minimum thickness, and afterwards a honeycomb panel is inserted under vacuum. The result is a very sturdy composite product and easy to use in different situations, as well as treatable with the most common surface finishes.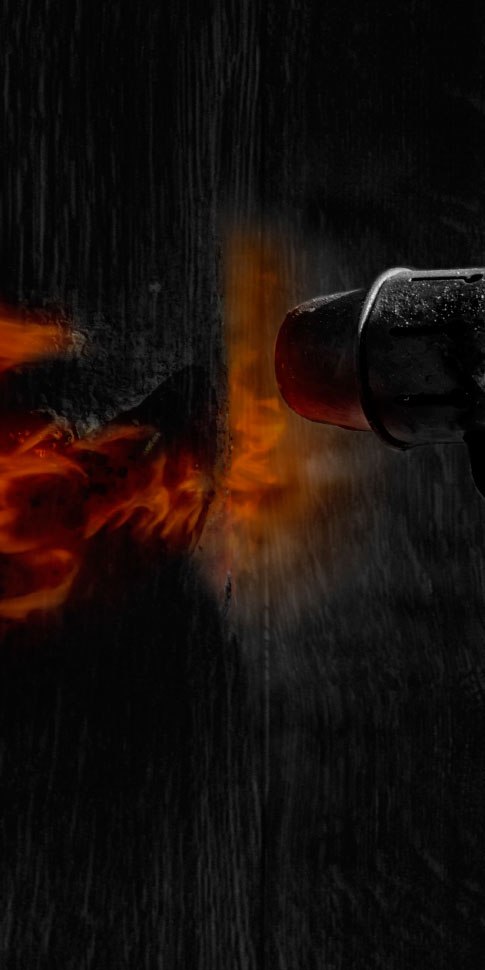 MVK+ITALIA proposes an ancient technique used on solid wood to create a unique style. The flamed wood gives the kitchen a feeling of warmth, naturalness and solidity.
TECHNICAL REPORT
This special process stems from the need to give the wood a used and old look, but especially to give it more strength and protection. The burnt effect is obtained by burning the wood on the surface using a gas torch. Subsequently the wood is cooled with water to stop the combustion, then it is processed through a special machine which highlights the grain. Finally, it is impregnated with a water-based or a natural oil finish. The result obtained is a wood with a brown/black colour (depending on how long and deep the combustion process was) that is very resistant to weather and also to fire.