The MVK+ITALIA solution to solve space problems improving the daily actions inside kitchen, especially in the contemporary studios. Secret is a column system in which lies a MVK+ITALIA kitchen that, if necessary, can be hidden behind the doors of the structure.
Secret by MVK+ITALIA, one touch and everything disappears.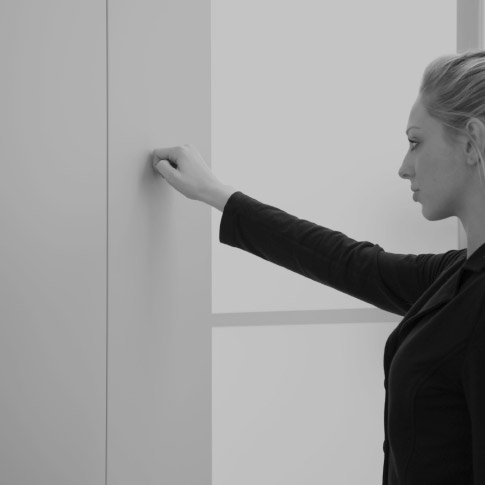 AUTOMATIC COLUMN.
A simple gesture to open and close the column, thanks to applied technology.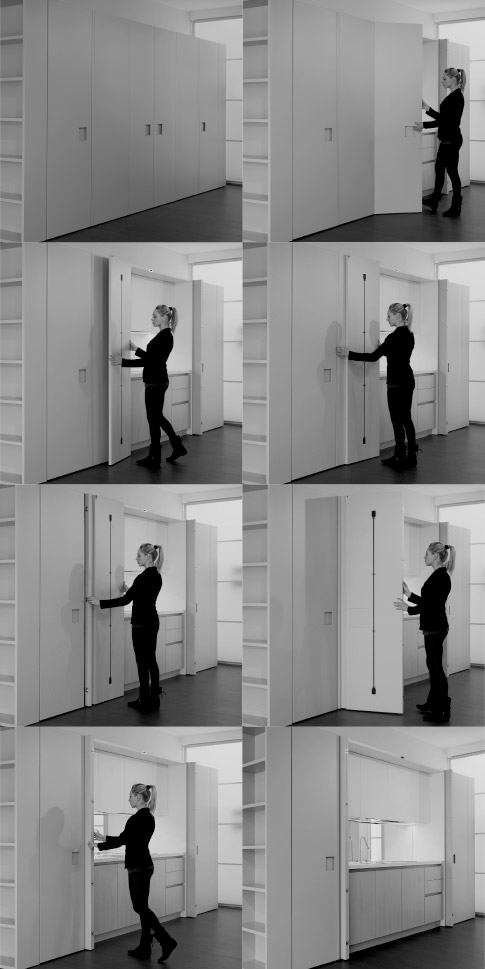 SECRET BY MVK+ITALIA, ONE TOUCH
AND EVERYTHING DISAPPEARS.
The book opening allows the doors, when opened, to disappear into the depths of the kitchen optimizing the space.
Secret, available in several finishes, can host any MVK+ITALIA kitchen model allowing integration to any housing solution, both residential and hotel.