"Diversifying the concept of the kitchen top." With this objective the AIR/45 model is born. Every element is designed and engineered to bring out the work top. The doors are at socles level, so to let volumes become essential and the structure becomes a single shape that accentuates the value of the top. A pure block of a single material that is separated from other elements and that takes over the key role in the kitchen showing off innovation, aesthetics and design.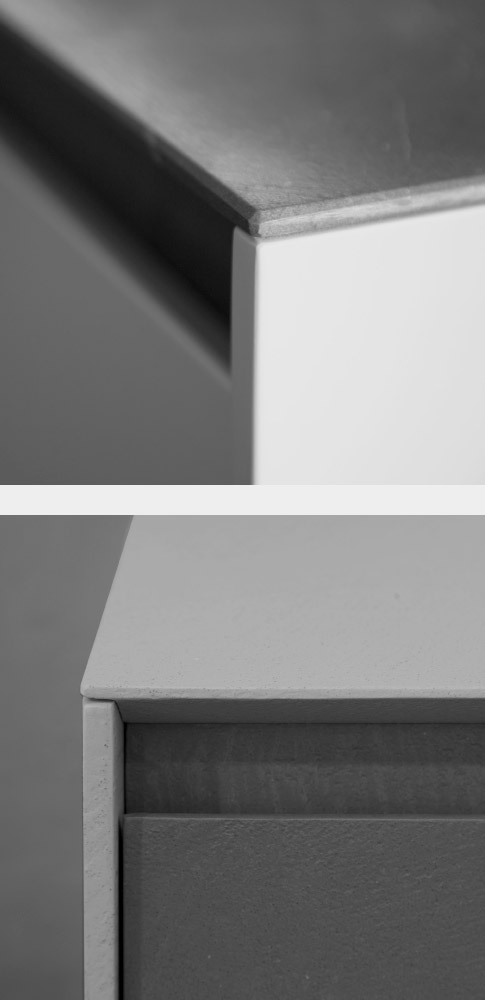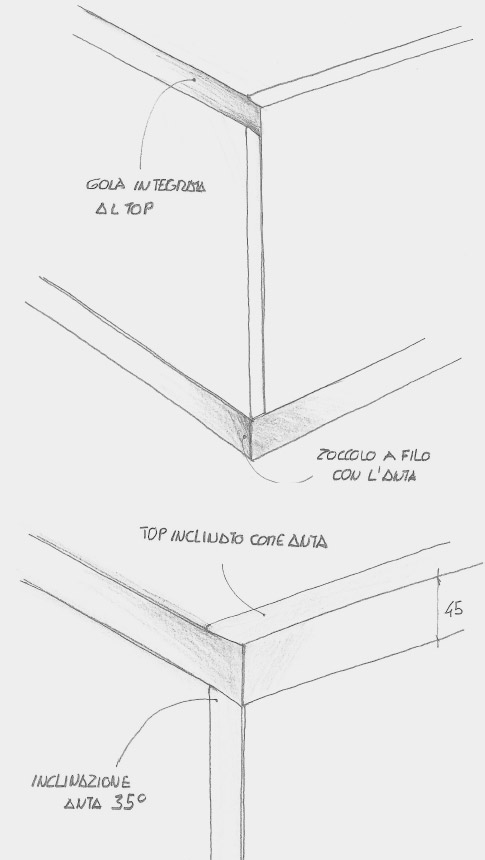 The top is underlined creating an inclination on the front side. To emphasize the monolitic effect is better to realize the groove with the same material.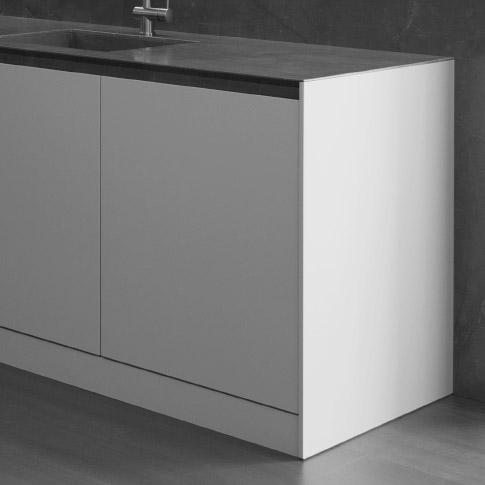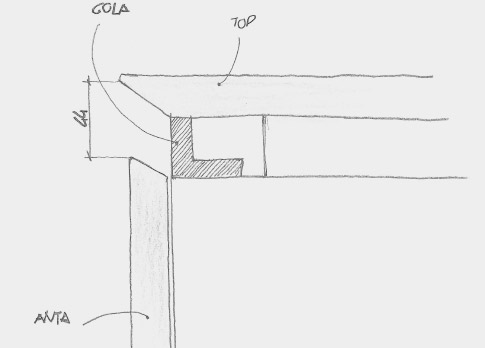 The suggested finishes for the top are stones, quartz, steel, Corian and Oltremateria, ideal to underline the perception of the element monomatericity.