SOTTOSOPRA is the first kitchen in the world that obtained the certified Design for All. It's a versatile kitchen that try to meet the needs of different categories of users, from community facilities to the categories of persons with disabilities. SOTTOSOPRA is small but it has all the elements that let users achieve maximum comfort and at the same time easy maintenance. The kitchen has a fixed structure and moving parts that can find placement as bases or as wall-cupboards in order to create different use ways.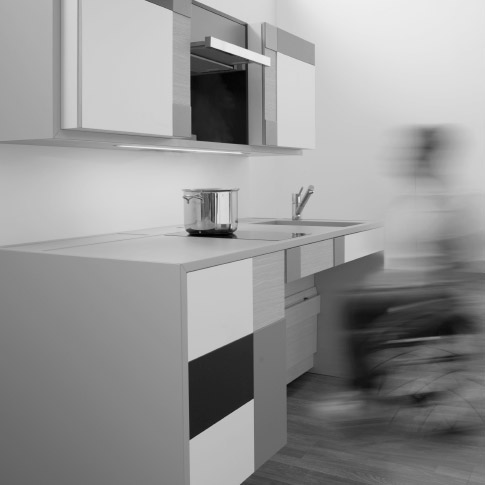 MODEL FOR A NO-BARRIERS PROJECT
Each category of users with physical and visual difficulties or of advanced age, found in SOTTOSOPRA the answer to their needs in kitchen.
A barrier-free project, a personal commitment of our working group and the entire MVK+ITALIA to a design projected for all.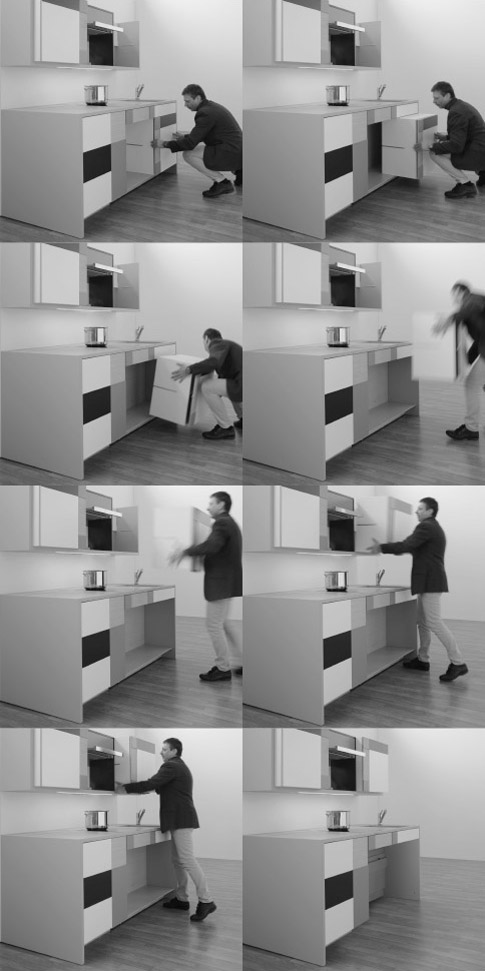 SOTTOSOPRA: THE FIRST KITCHEN IN THE WORLD CERTIFIED DFA.
The DFA brand means a new design philosophy.
An object, a house, a building, a city must be conceived and designed around who will live them and who will uses them. This concept doesn't mean design only for "normal people" but follow the goal that all kind of people, with their characteristics and difficulties, can enjoy the best of everything.
The DFA brand is a certification that involves the entire creating process: from the idea to the project, from the project to reality, in which the design is the main character.
The Italian Patent and Trademark Office has issued on 23.09.2015 the Italian utility model patent on the "kitchen reconfigurable improved flexibility of use and universal accessibility by any user with any physical ability." The Italian patent was granted with no. 280421.